NDI Optotrak Certus® Product Line
Notice of Obsolescence: Optotrak® Product Line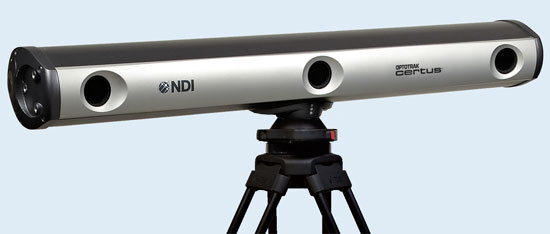 NDI will be discontinuing the development and production of the Optotrak product line as well as future releases of related software (including bug fixes). This includes the following Optotrak products: 3D Investigator, Certus, Certus HD, PRO CMM, ScanTRAK II, ScanTRAK II-R, PROseries and associated accessories.
NDI will continue to provide technical support and repair for the Optotrak products and related hardware accessories until December 31, 2026 (contingent on the availability of replacement parts).
NDI, Optotrak, Certus, 3D Investigator, Certus HD, PRO CMM, and ScanTRAK II are trademarks or registered trademarks of Northern Digital Inc.