FSA Temperature Sensing Mat
FSA temperature sensing mats provide the ability to measure temperatures between the client and the seat or bed support surface. The mats are available in torso and seat size, with 352 and 256 thermistors respectively. They are constructed of conductive fabric with the thermistors attached to the fabric. The mats are covered in polyurethane that is perforated to allow air movement.

Typical calibration is 10-12 degrees centigrade above ambient room temperature. Size, resolution and calibration range are flexible. The temperature mats use the same FSA core system with their specific calibration file. They provide valuable information for example about how a person interacts thermally with the support materials they are sitting on, its shape and the cover placed over the support materials.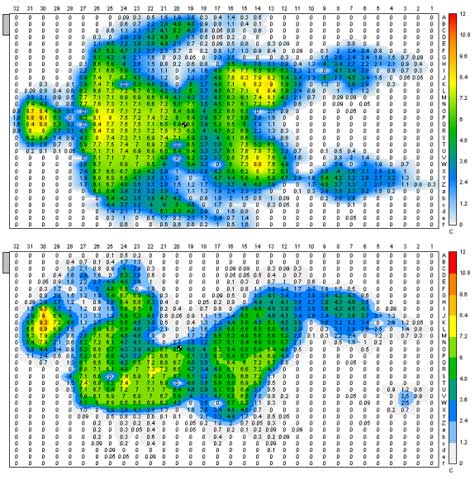 Maps temperature patterns of client on their support surface.
Use with standard interface and software.
Temperature mat range is standard at 20-40 °C.
Seat (256 sensors) or torso size (352 sensors).
Torso mat sensing area is 67.3 cm x 95.9 cm (26.5" x 37.8"),
mat cover 78.7 cm x 106.1 cm (31" x 41.75")
Seat mat sensing area is 43 cm. x 43 cm. (17" x 17"), mat cover 53 cm. x 53 cm. (21" x 21")
Small temperature mat (144 sensors) sensing area 31.75 cm x 31.75 cm (12.5" x12.5") and mat cover 39.4 cm x 39.4 cm (15.5" x 15.5")
Made of thermal resistors in a flexible matrix, covered with perforated polyurethane.
Thickness is 1.8 mm
Shape and resolution of sensing mat is variable.