Ergonomics and Biomechanics Products
NDI Optotrak Certus® Product Line
NexGen is now distributing NDI's Optotrak Certus® motion capture system in North America, South America, and Europe. Optotrak Certus is the gold standard among research scientists. With an accuracy of up to 0.1 mm and resolution of 0.01mm, the Optotrak Certus Motion Capture System continues to deliver the degree of precision that has become an Optotrak hallmark. A maximum marker frequency of 4600 Hz enables you to capture data at even higher speeds. In addition, the Optotrak Certus can track up to 512 markers and is pre-calibrated for fast set-up and ease of use.

Learn more at: www.nexgenergo.com/ergonomics/NDI-Optotrak.html
HM-Analyzer (Human Motion Analyzer)
HM-Analyzer version 3.1 for Xsens MTw Awinda now synchs with the Biometrics DataLOG. (Also the DataLOG can be synched with the Xsens MVN system).

We have completed several successful tests using HM-Analyzer with both the Xsens MTw Awinda and I2M sensor solutions inside of vehicles. Please contact us for details.
Learn more at:
www.nexgenergo.com/ergonomics/MTw-Awinda.html
www.xsens.com/software/mvn-analyze/#synchronization
www.nexgenergo.com/ergonomics/I2M.html
HumanCAD®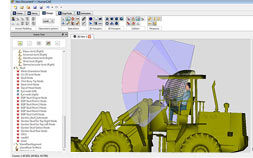 Version 5
NexGen has released Version 5. We would like to thank all our customers who participated in the Alpha and Beta version testing.

Customers who are on annual maintenance and did not receive a notification should contact NexGen tech support to obtain this version.
ErgoMaster®
Version 4.6 has been released and includes revisions to location of the database and improved licensing options.
Biometrics Ltd. Products
Low Profile Ankle Goniometer
The new low-profile ankle Goniometer is the latest addition to the Biometrics Electrogoniometer range of joint movement sensors. The new ankle goniometer is lighter and slimmer than its predecessor, allowing for a more comfortable fit when wearing footwear.

Designed specifically for measurement of ankle motion in two planes. Attaching to the lateral aspect of the ankle, the SG110/A simultaneously measures ankle dorsiflexion/plantarflexion and inversion/eversion. This lateral placement of the goniometer has been the preferred choice of customers for many years.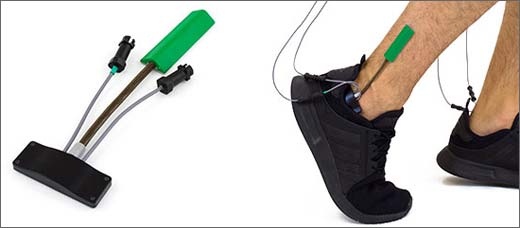 See: www.nexgenergo.com/ergonomics/biosensors.html
DataLITE Medical Device and Other Certification Update
DataLITE meets the latest standards for medical devices and is CE marked as a European Medical Device, conforming to the European Medical Device Directive 93/42/EEC as amended by Directive 2007/47/EC.

Independently tested and certified to:
IEC 60601-1:2005 + A1:2012
EN 60601-1:2006 + A1:2013
BS EN 60601-1:2006 + A1:2013
In addition to non-medical applications, DataLITE and associated sensors are considered medical devices intended for medical measurement purposes, or for use in the treatment and diagnosis of disease.

DataLITE can be used for any application where the researcher requires portable general-purpose data acquisition of dynamic joint movement, surface EMG or other physiological measurements.
FSA Pressure Mapping Solutions
We have recently received a large number of requests for custom pressure mapping solutions. While our standard solutions meet most customer requirements, we can work with you when specialized solutions are needed.
Learn more at: www.nexgenergo.com/ergonomics/fsa.html